Promoting People-Centred Land Governance through Multi-Stakeholder Platforms: National Engagement Strategies
ILC's National Engagement Strategies (NES) are implemented through multi-stakeholder platforms to promote people-centred land governance at national levels. In countries where NES have been formulated, they are creating opportunities for ILC members to better engage with governments and other stakeholders on important land issues.
Across four regions, NES are making use of the specific added value of a global network: space, connections, ideas, and linkages between national and global levels, while being structured so as to allow stakeholders to choose the priorities on which to focus at any given time. In each region, NES are becoming key mechanisms for achieving the ILC Mission and Vision.
NES have changed the way that ILC works with and supports members within a country. They empower ILC members to come together to work in national coalitions. Though each NES differs in its specific goals, the size of its membership, and the scope of its engagement, each one plays an important role in furthering the ILC network's goal of people-centred land governance.
NES processes and their platforms are led by national organisations, which include both ILC members and non-members. Through these platforms, land actors such as grassroots groups, civil society organisations (CSOs), intergovernmental organisations (IGOs), research centres, and the government come together to formulate country strategies and multi-year action plans to address that country's land-related priorities. NES provide a space for governments to approach, listen to, and interact with civil society, to complement expertise, and to share knowledge to improve the state of land governance in their country.
At both the national and international levels, NES have brought increased visibility and credibility to land actors, regardless of the size of their organisation. Through the NES platform, even the smallest farmers' organisation can now collaborate directly with fellow land actors, with government representatives, and with international organisations, and can be seen to have the strength of ILC's global network behind it. NES also give governments a place to consult and hear from a diverse range of voices and to increase their knowledge of the land issues that exist within their country. Such spaces cultivate the participation of citizens in land governance, helping to overcome national and local land governance bottlenecks and jointly identifying solutions.
ILC's Mid-Term Review (MTR) of the 2016–2018 period concluded that, over these three years, multi-stakeholder platforms have created multiple avenues for progress towards people-centred land governance.
NES platforms are currently supported in 29 countries, up from 19 at the beginning of the three-year period. These are in Africa (Malawi, Tanzania, Kenya, Madagascar, DRC, Togo, Cameroon, South Africa, Uganda, Senegal); Asia (Bangladesh, Cambodia, Kyrgyzstan, India, Indonesia, Nepal, the Philippines, Mongolia); Europe Middle East and North Africa (Albania, Moldova, Jordan, Kosovo); and Latin America and the Caribbean (Argentina, Bolivia, Colombia, Ecuador, Guatemala, Nicaragua, Peru).
Supporting multi-stakeholder platforms on land governance and land institutions is at the core of how ILC works as a network of members. Other institutions are promoting similar approaches in the application of the Voluntary Guidelines on the Responsible Governance of Tenure of Land, Fisheries and Forests in the Context of National Food Security (the VGGTs).
NES have been a means of building the engagement of ILC members working globally, such as Transparency International, the International Institute for Sustainable Development (IISD), Deutsche Welthungerhilfe (DWHH), and CARE. These add to the more established partnerships of national members with Oxfam, Trócaire, AGTER, the International Fund for Agricultural Development (IFAD), and the UN Food and Agriculture Organization (FAO).
NES platforms in South Africa and Senegal are fully integrated into the VGGT programmes that FAO supports with those countries' governments. They are complementary in Peru, the Philippines, and Guatemala, while ways of working more closely together are being developed in Nepal, Niger, and Mongolia.
In Tanzania, IFAD is financially supporting the NES platform to design and pilot with the government more people-centred approaches to securing community land rights and to feed into policy dialogue. With the Global Land Tool Network (GLTN), ILC now offers NES platforms additional tools in the shape of the well-established Gender Evaluation Criteria (GEC), the Social Tenure Domain Model (SDTM), and the Youth and Land Responsiveness Criteria. DWHH and ILC are exchanging methodology and systems to monitor results and to build new competencies through university curricula based on their common experiences in Africa and LAC; the World Bank is interacting through its operations with NES in Albania and Moldova; and finally Oxfam and Trócaire are active partners in countries such as Nicaragua, Ecuador, Cambodia, Uganda, and Tanzania.
Most NES are consolidating their composition beyond ILC membership to become permanent spaces for participation and consultation in land governance. Reciprocal trust has been built in many countries, linkages between national and local land platforms have been created, financial sustainability measures have been taken, and actors are now ready to embark on a new phase of ambitious initiatives. This is why ILC is now investing in making such multi-stakeholder platforms stronger by providing them with advanced training modules on good governance, sustainable financial systems, and planning and M&E.
National Engagement Strategies in Focus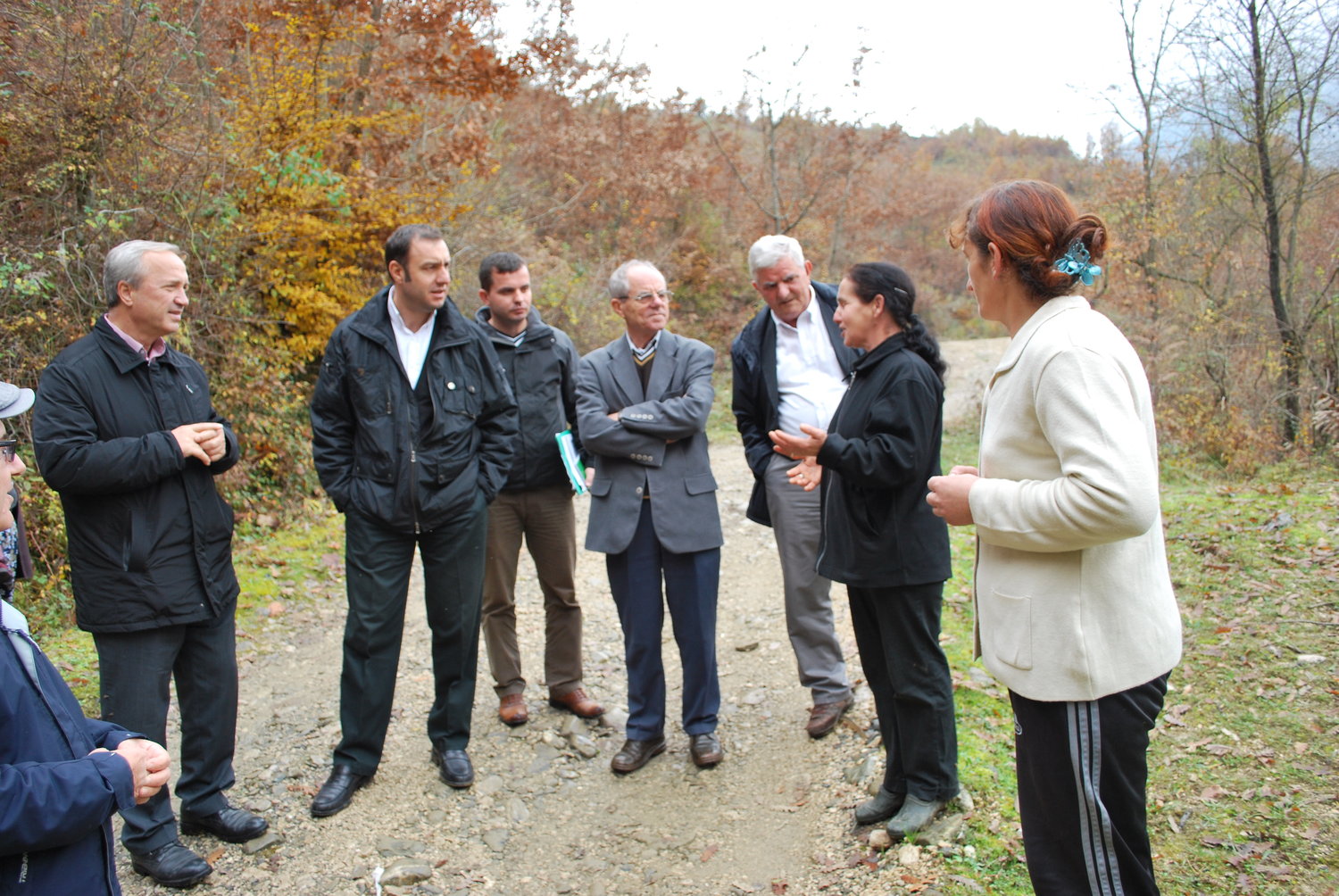 The NES in Albania was formulated in 2013 in response to a number of critical and urgent challenges in land governance, caused chiefly by difficulties in the transition from communism.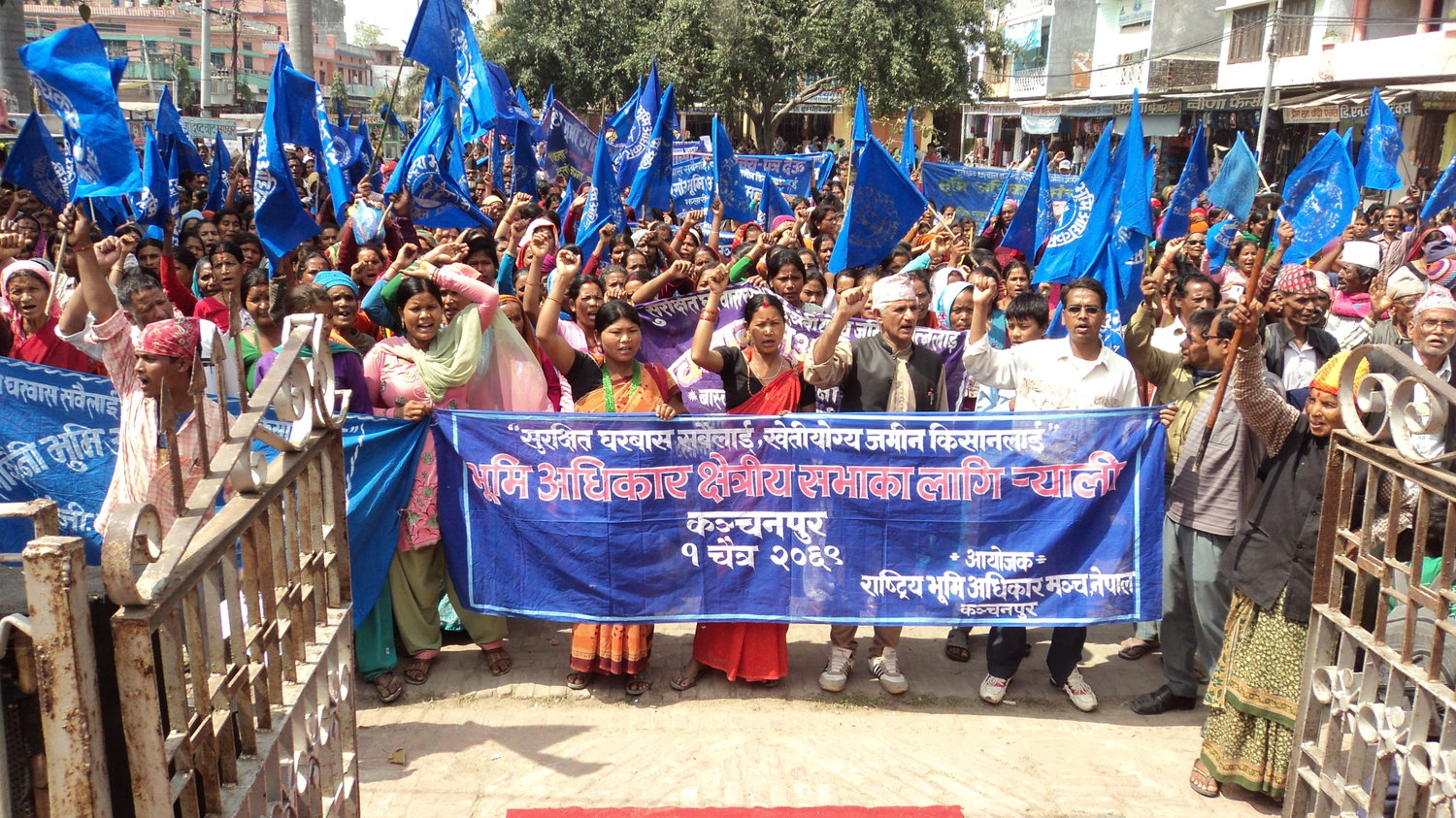 Land is the primary source of livelihood for many of Nepal's rural households, with 66% of the population reporting in 2011 that agriculture was their main occupation.
NES Peru has contributed to a greater understanding of the land issues facing Indigenous Peoples and has improved the reporting and monitoring of public institutions.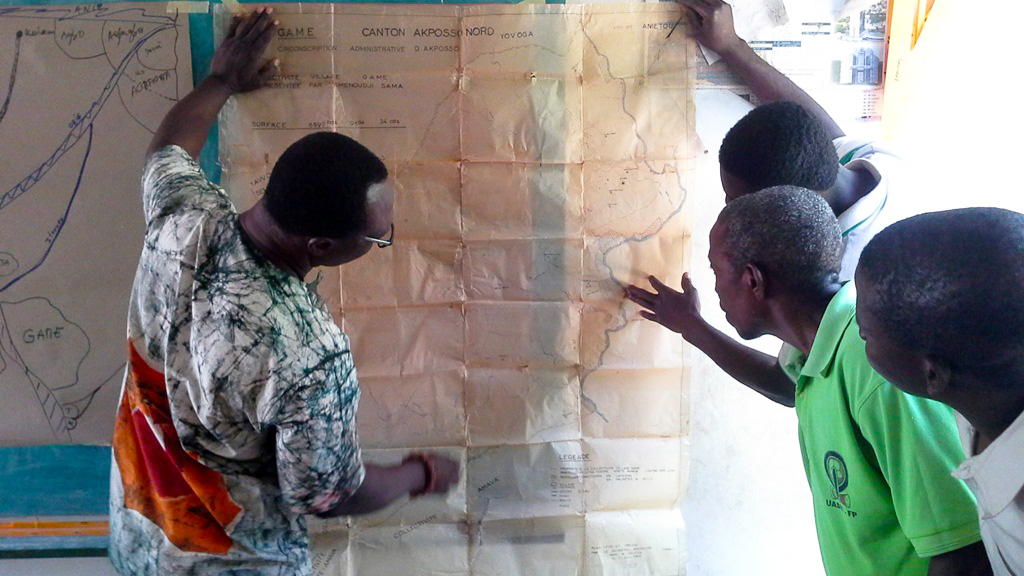 In Togo, the creation of the NES served to dramatically change the land rights landscape from one in which land rights were almost entirely unrecognised and there was little engagement with government ministries.